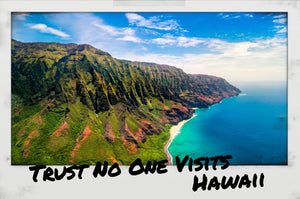 Follow our trip to Hawaii
I am heading out to Hawaii to the island of Maui tomorrow morning.  Follow my journey as I photograph our products and the beauty of this paradise.    I look forward to sharing photos, and describing the island and all the adventures I go on.  I will do daily updates as well as post photos to our instagram and facebook.  Feel free to comment on the blog and social media posts.  If you have been to the island, I would love to hear your experiences and suggestions of locations to see and things to do while I am there. 
-Samuel
If you haven't checked out our newests hat check it out below!
---