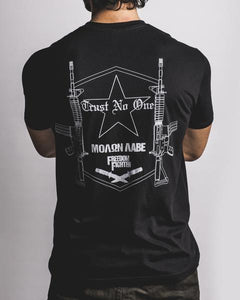 New T-Shirt Design Available Now!
Now available!  Check out our new Molon Labe T-shirts!  Come and TAKE them from us!
Trust No One and our Trust No One Face logo embroidered on the front of the shirt with our new Molon Labe design on the bag.  BIG and BOLD with the most comfortable material! Available in V-Neck and Crew Neck.
---